You have big things coming - all good things. Let's do it together.
Before we jump in, I'm sure you have questions. Let's dive into the important details so we can make sure we are a good match.
You care about making a

real, lasting impact

and

income to support a meaningful life

You

value the support of a creative expert who can bring your vision to life with visuals 

You

care about having a professional presence

and promise not to cobble together your brand moving forward

You are

excited to invest in your growth

knowing

it will pay off exponentially

You trust the process

and are ready to head into this experience with an open mind
If you've gotten this far and you're nodding along, I think we're going to get along great. Keep reading.
I will care just as much about your vision as I care about my own vision

, but you have to believe in your vision even

more

than I do.

I believe in the quality of my work because

I've worked enough in my zone to know what you need

, even if you don't.

I have an

intuitive connection with clients

and I can sense things about you that you may not even realize are there.

This is what makes the work I do so impactful.

I

don't believe in band-aids

and have centered my whole approach around it, so

you will have a professional and aligned presence when we're done

.

I will hold space for you to explore your deeper purpose

and find creative ways to express it.
Does it sound like we're a good fit so far?

Yay - because I've also gathered professional service provider partners who will be a good fit, too. Keep reading.
I collaborate with a brand strategist, messaging expert, and marketing consultant, Amber Brooks for complete rebrands – from strategy to messaging and visuals – through Brandividuation®. Together we'll give you the whole package

.

I partner with many

expert-level service providers

and we all share a list of incredible ideal clients

(that probably will include you if you're still reading).

We each have our own businesses, but

we work together, through referrals or subcontracting, to get the job done and help you reach your goals

.

We are ready to

come together to help you shine

.

If we could be in the same room, we'd link arms and raise glasses, too, but we're all over the world.

Our partnership circle includes a developer, virtual assistants, copywriters, marketing experts, photographers, videographers, social media managers, coaches, consultants, finance experts, and more. 
Are you as excited as I am?!

Read more to find out how we all come together to be your village.
With you, me, and my partner circle,

the potential for your brand will be endless

.

You'll get access to experts who have worked for businesses from solo to huge enterprises but are particularly passionate about your success.

Because everything has to be built from a solid brand foundation, that's where we start. I can help you with a quick brand refresh or Amber and I can

assess, develop, or refine your brand foundation

through Brandividuation® and then talk about bringing in backup for implementation if needed.

Already have a super solid foundation? Great! I bet you're ready for implementation through

concierge-style VIP Design Days. Learn more

here

.
Sound like a total no-brainer?

I certainly think so. We should talk more.
"Investing in my business was a big deal and long overdue. Thank you for hearing me, seeing me, really GETTING my brand and communicating it through art and design. I keep telling people I want to SWIM IN IT! Big love, honor, respect and appreciation!"
I worked with Laurie on my membership site using her "Designer for a Day" service. Through this project, Laurie guided me on the right look and feel for my membership area. What was super amazing was she completed the project from state to finish in one day! You heard that right…One Day!
"Laurie is accessible and communicates well, which is a novelty and rarity these days. She's a great example of someone who takes her work seriously, understands what clients' needs are, and can explain things to someone not literate in that area."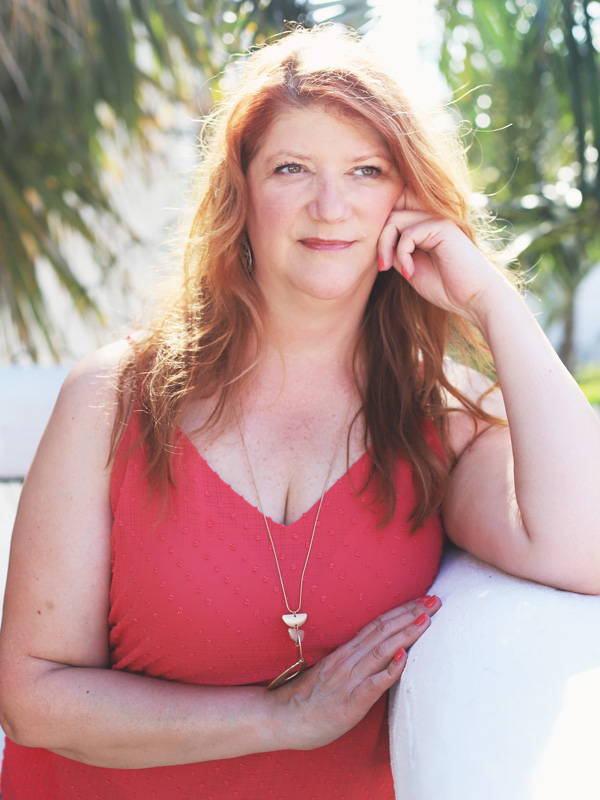 Laurie's an intuition-led expert in branding and design, with 30 years of experience, who can see the big picture when it comes to your vision and the little details that make it whole. That's why clients come to her as their visual brand strategist and creative director – for her refined skillset, acquired knowledge, and unwavering support.
"Omigosh - working with Laurie Baines was a beautiful and emotional experience. I had very specific ideas about what I wanted my logo to look like - down to sketches I had done. I intentionally didn't share them with Laurie so I wouldn't force something that made no sense. Laurie immediately understood what I was looking for and where I wanted to go when I shared my brand inspo board on Pinterest. Then she turned around and created the perfect logo - that was eerily similar to one I had sketched, but oh so much better. The point is she listened to me, she got me, she made suggestions and comments that made sense, and then she created a logo that is so me and so my brand that it felt positively organic.